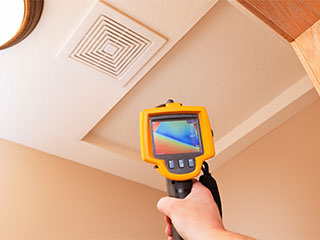 Wonder why you can't keep the temperature in the house under control? Hint: it may have to do with something other than your air-conditioning system. Chances are that the reason for that is your attic. Attics without proper insulation, or with no insulation at all, can cause problems during winter and summer times which as a result, often lead to higher electricity bills among other things. Here are some tips and advice to help you avoid related problems.
Why Is It A Big Deal?
Imagine it's the middle of a rainy winter. It's cold and pouring outside and your air-conditioning is working at full power. It has been on for well over two hours and yet the house isn't warm enough and isn't showing signs it's going to get warm enough any time soon. If you've checked the air-conditioning system and it's working just fine, it's probably time to consider checking the attic as the next probable cause for the problem, and since you haven't visited your attic in months, there is a big chance the problem is indeed there.
When Was the Last Time You Checked?
Haven't insulated the attic or can't remember the last time you did? If you have any doubt - there is no doubt regarding what your next move should be. Often enough, people have attic insulation installed and think it lasts for decades. But like anything else, it wears down, and you're left with ineffective layers of material and higher electricity bills.
Count On Our Team!
When there's a chance that is the case - you should immediately contact professional our experts. They will thoroughly check the attic for any water leakages and broken or open areas. If they find that the existing insulation has gotten old and has lost its effect they will remove it, clean the walls of any remains, and re-insulate the room.
Make Your Home Efficient
Want to know more? Contact our experts at Attic Cleaning Berkeley today for more details on our solutions. Our services also include: air sealing, radiant barrier installation, attic and crawl space cleaning and decontamination and more! Save energy and make your home clean, nice and warm using our top notch equipment and leading professionals. Contact us today!
Need more? We also provide:
Crawl Space Rodent Removal
Residential Attic Cleaning