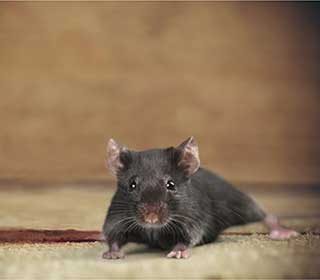 Don't Worry! It's Not Just You!
Plenty of homeowners have dealt with pests getting into their home at one point or another. Sometimes it's just one stray that somehow got stuck inside and couldn't get back out, or it may have been a whole nest of them making their home in your attic. In either case, after they've all been removed and your house is clear of freeloaders, what's next? It's understandable to want that to be the end of it, but there's a few things to consider!
Determine What Brought Them In!
The first step to ensuring that it won't happen again is to try to discover what enticed them inside to begin with. Make sure there's no food that's opened and able to be sniffed out stored in the attic, or even in the garage, as that may still encourage them to adventure inside. Is your attic filled with dust and debris? That can be enough to look like a good place to call home for them, so getting it cleaned out is a good idea. Crawl spaces that are left alone and untended to can also be a dream home for all sorts of invaders, so you might want to check there as well.
Get Your Attic Decontaminated!
Those rodents did more than damage insulation and leave a mess, they left behind waste that's potentially riddled with disease. This can easily get onto belongings stored there, or even onto your shoes, to be brought down into the rest of the home. Instead of risking your family's health, it's best to have experts come out and use a sanitizing spray to make sure your attic is safe and clean. It also will take care of any odors left behind and can up the resale value of your home! It shows that you care about keeping your house healthy to live in and aren't letting it deteriorate in quality.
Have Rodent Proofing Installed!
The best way to make sure that it won't happen again is to have technicians rodent proof your home! This process means that they carefully comb over your house for any potential openings that rodents could have entered from. Even a tiny hole can be enough, if their head fits through, so will the rest of them.