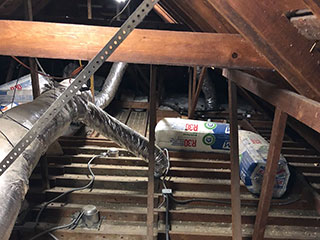 Are Crawl Space Cleanings That Important?
For the sake of both your household and family, yes! You may not consider the area much, but your crawl space is home to several important components of your home such as the cables that run electricity through it, and pipes that allow water to travel to the necessary rooms. As such, it's important to keep these things safe from potential damage, which can happen if the crawl space is ignored. Pipes can rust and break due to moisture, pests that have made themselves at home can gnaw on the wires, and mold or bacteria from animal waste can enter the household when the hot summer air rises upward.
Is It Time To Get It Cleaned?
You can determine this by carefully checking for the usual indications that your crawl space is in need of clearing out, such as the foul odor that can come from mildew or animal waste. Pay attention near the entrances to the area in particular for any bad smells that seem to be coming from it. You can also use a flashlight to look inside and search for indications such as water stains or puddles, chewing from pests, debris, or any other visible damage. Should you note any of these issues, it's time to give us a call!
Done Before You Know It
We pride ourselves on finding the best time for your busy schedule to come out and get to work, and will always arrive on time. We've been working on crawl spaces like yours for a long time and know now to get them utterly cleared out and safe from any issues before you know it. We'll carefully maneuver through the small area with our equipment and get rid of droppings, dust, and any other materials that shouldn't be present.
Contact Our Trained Team Now
For the most excellent and affordable crawl space cleaning available, it's time to give our experts at Attic Cleaning Berkeley a call! You'll only regret not doing it sooner.